Ken and Eleanor Sass at yet another Lodge in Florida. Membership does have it's privileges!
Brother Ken Sass in front of West Citrus Lodge (FL). This is the Lodge that O.C. (Bunky) Leonard belongs to. He formerly belonged to our Lodge. (Picture of O.C. and Ken Sass below picture of Lodge).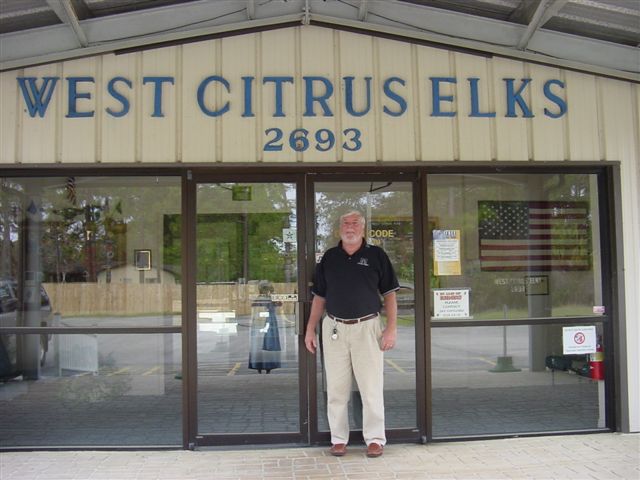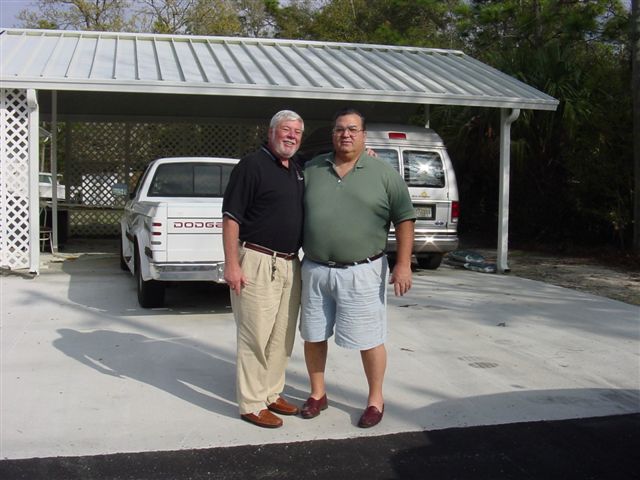 During a recent visit to Florida, Brother Elk Ken Sass, and his wife Eleanor, paid a visit to Delray Lodge, No. 1770. The attached shows Ken with Exalted Ruler Pete Cattabriga. Ken recognized Pete from his picture the recent Elks National magazine. Ken reports they had a very good time at the Delray Beach Lodge. (Photo below)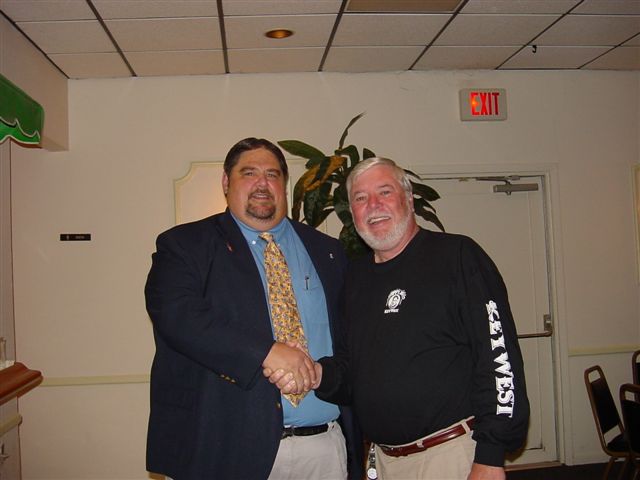 Picnic at Veterans Home, Fayetteville, NC
Even the ladies get into the spirit of things as the Veterans Affairs Committee puts on a picnic for the residents of the North Carolina State Veterans Home in Fayetteville.

There is no shortage of volunteers when it comes to our Veterans. Almost seems the VAC had enough volunteers to put on three picnics at one time. Each year this event gets bigger and better. And to tell you the truth, I don't know who has more fun, the vets or the Elks.

-story contributed by Bill Fossum, Vets Chairman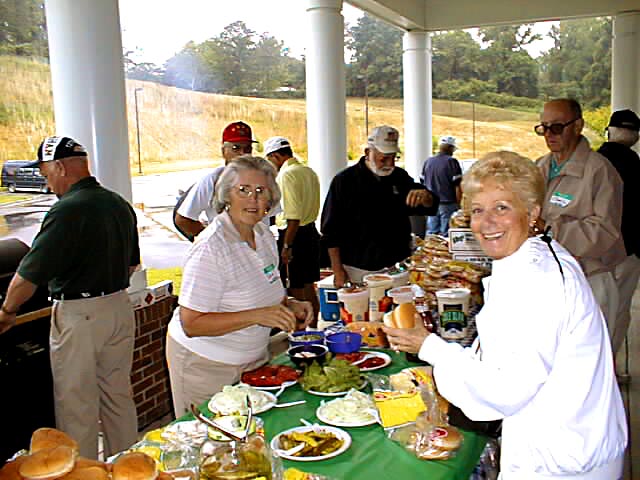 Elk Crossing Ahead! These two Elks were recently spotted in Wisconsin at an appropriate spot in the road!!!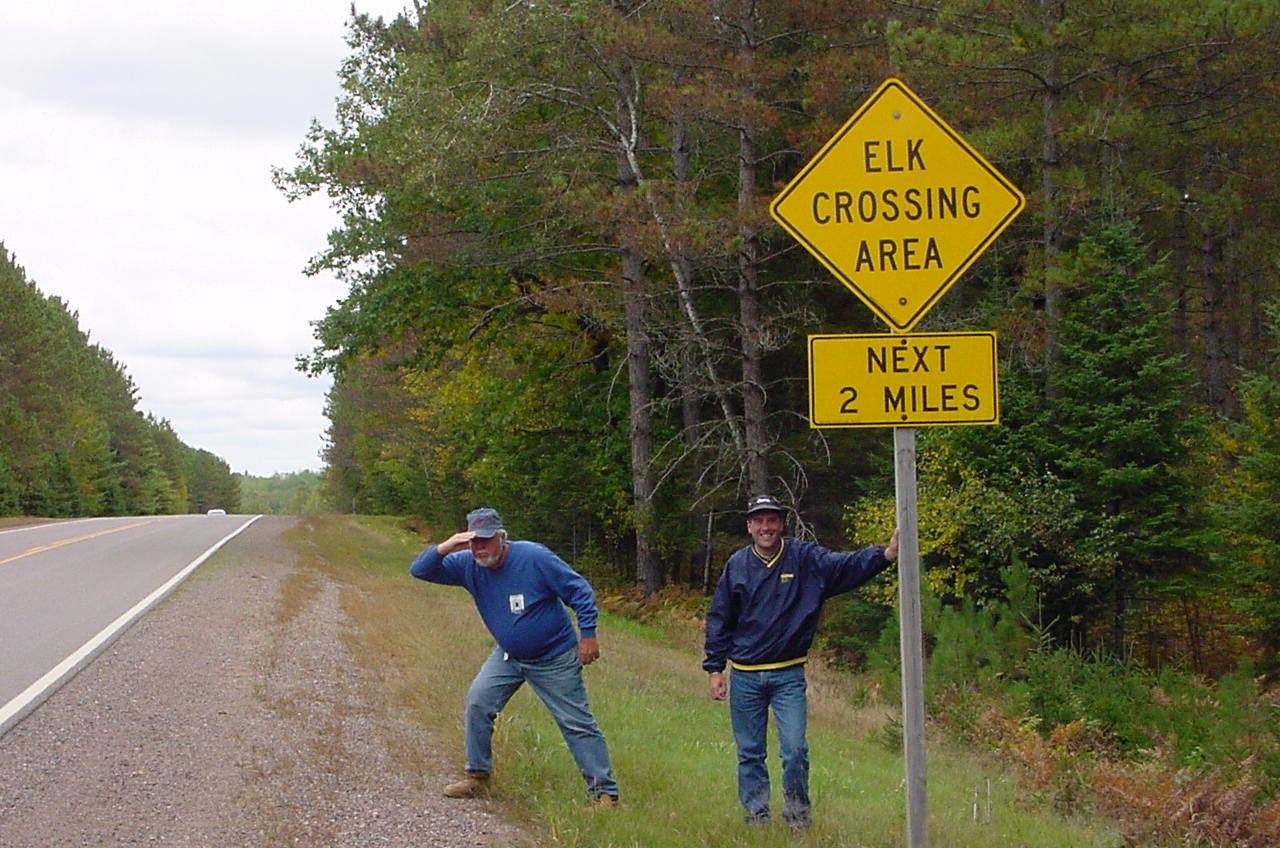 Are you a committee chair who wants your story on "The Latest?" Have you recently visited another Lodge and want your picture here? Contact Russ Sass at Russ@CalabashElks.org with your information!